International Postgraduates
The UQ provides accommodation to both undergraduate and postgraduate internationals from around the world.

Our skilled accommodation team are on hand to help you find the perfect property for your time spent studying in the UK
We are aware of how daunting it can be when moving to a different country to study.
That's why we make sure that you will always feel at home in our properties.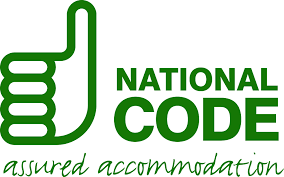 What the students say
"I came across to the UQ from Nigeria to study my masters,
the UQ were very accommodating and made sure all of my needs were met"
Former international PG tenant
FAQ's
Do I require a guarantor?
No, we do not expect you to have a guarantor. Instead, we charge a small deposit which is returned to you at the end of your stay.
What is provided when I move in? 
For all of our international arrivals, we provide a free welcome package which includes essentials such as: bedding, plates and cutlery for the house, sweatshirts and water bottles, among other useful items.
How do I pay my rent? 
Your rent can be paid in multiple ways depending on if you have a UK bank account.
If you do not have a UK bank account, rent can be paid via platforms such as international transfer, flywire and BACS payments.
However, if you choose to set up a UK bank account during your stay, we can then take payments via direct debit.
Your rent is then split into monthly payments, taken on the first of every month.
How long is the tenancy agreement and what are the terms?
You can choose between either a 6-month tenancy or a 51 week tenancy which is line with your studies.
Can I see the property before signing the agreement?
Yes, we offer virtual viewings for all of our properties. This allows you to get an understanding of the layout and features prior to you signing any agreement.
What services are provided?
All bills are included in the rent such as WIFI, gas, electricity and water. You also benefit from a weekly cleaner for all communal areas.
Are your properties located close to campus and is it safe?
All of our properties are located with a 5-minute walk to campus allowing you to get to your lectures quickly and easily.
We also provide on street CCTV that operates 24/7. This means that you are safe in the knowledge that your journey from your home to university is covered.
When do I make my first payment?
Your deposit will need to be paid within a week of signing your contract. After this, there is nothing to be paid until your first month of rent is due (after your arrival).
Do you offer accommodation specific to my requirements?
Whether you are looking for same sex, mixed or couples only accommodation, we will cater to your needs to the best of our abilities.
Does it matter whether I am a postgraduate or undergraduate?
No, our team of trained staff are on hand to cater to all of your needs whether you are studying as an undergraduate or a postgraduate
Have a question?
Click the link below to send us a message.
View Uni accomodation in Hull & Nottingham